The Soli'run is a sports and solidarity event since 2012 by several Rotary clubs in District 1660 in favor ofHabitat et Humanisme Paris region. In the heart of the Bois de Boulogne, in the early days of spring, the Soli'run offers a sports program for the whole family The Soli'run brings together Sunday sports enthusiasts, the most seasoned athletes and even toddlers and older walkers who want to associate their mile with a cause.
Find out more on the official website : solirun.com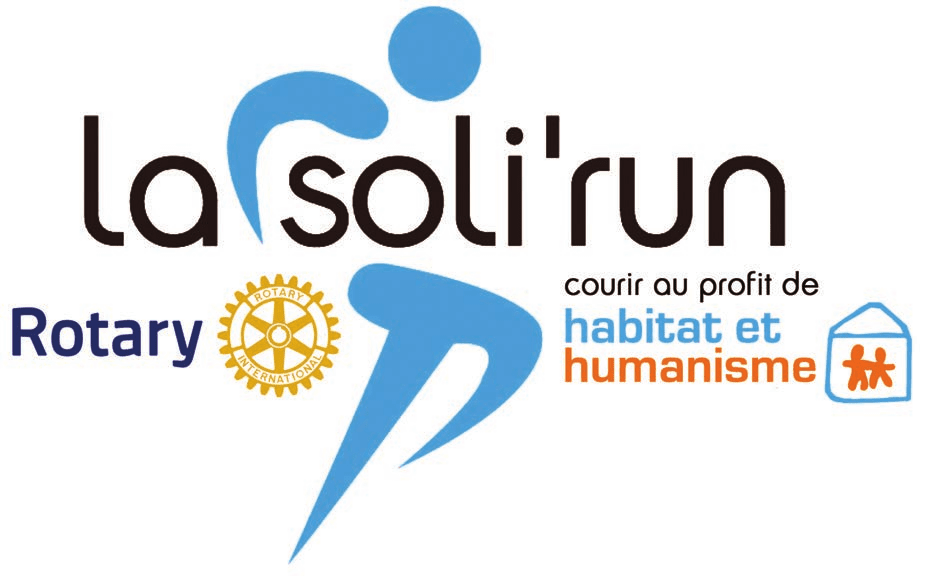 Several members of our club are involved in the organization and communication of the Soli'run for several years. In particular, they are responsible for the design and maintenance of the website solirun.com but also the production of the photographic report on race day, as well as the organization of a photo booth for the runners.
More
370 000 €

collected since 2012
2000

participants each year

Since 2012, a major solidarity chain has been created between individuals, runners, companies, service providers and partners. They commit themselves for a short morning or for several months to make this event a success in terms of both sport and solidarity. Many members of several District Rotaract Clubs also take part in the event as volunteers.
Over 100 volunteers in action!
Created in 1992, Habitat et Humanisme Ile-de-France operates in all departments of the Paris region. More than 600 volunteers divided into nearly 20 local teams, are in charge of the association's territorial development and the support of housed families.
Over 2,000 families housed since the association was founded.
The association has 1500 homes half of which have been entrusted to us by private or public landlords. Teams of social workers and volunteers provide local support for the families housed.
The homes are located in the heart of cities, in private condominiums. The association also manages a dozen small apartment buildings of 5 to 15 units, in which a team of volunteers is in charge of group activities.